WELCOME!
MARIA LONGWORTH STORER
FROM MUSIC AND ART TO POPES AND PRESIDENTS
A book by Constance J. Moore and Nancy M. Broermann
This biography of Maria Longworth (Nichols) Storer (1849-1932) paints a portrait of a woman who pushed social boundaries and had a lasting impact on Cincinnati. Maria was a philanthropist and a talented artist who worked in clay to form decorative pottery, and tapped beautiful pictures on thin pieces of copper. She was an accomplished pianist who played solos and accompanied other musicians at concerts. She established a successful international business, the Rookwood Pottery Company, in an era when women were to be domestically rather than corporately focused. She became a celebrity because of this enterprise and helped make Cincinnati an art center.

With her second husband Bellamy's political career, Maria put aside her business. On the national stage, she became a social hostess with close friendships with Presidents McKinley, Roosevelt, and Taft. On the international stage, she influenced American diplomatic policy regarding its relations with the Vatican, after the Spanish American War.

In 1906 she was humiliated when her husband was fired from his post as Ambassador to Austria-Hungary because of her lack of discretion. The central focus was Maria's desire for St. Paul's Archbishop John Ireland's selection as the next American cardinal. The situation blew up into a complex and convoluted international incident that involved several popes, secretaries of state, presidents, cardinals, and envoys. The "he-said she-said" situation proved to be one of the most notorious incidents in the Roosevelt presidency.

Maria recovered, and remained intimately involved in her religion by giving money for religious art, supporting educational activities, publishing Catholic-centric articles/books, and offering unsolicited advice to church officials. During World War I, she directed international charitable efforts for military healthcare and displaced persons. Her desire for peace touched the thoughts of many in the 1920s with little reaction. Her activist spirit for peace never ceased.
Constance J. Moore
Colonel Constance J. (CJ) Moore, U.S. Army, Retired, received her Bachelor of Science in History from Iowa State University and in Nursing from Seattle State University. She received a Master of Science in Nursing from San Jose State University. During her 25-year Army career, she served in various psychiatric nursing positions, and in hospital education and nursing academic roles. Other past military assignments include the Army Nursing Corps Historian, and Pentagon Crisis Management Team Member where she provided support for the military and civilian staff after the 9-11 bombing. After retiring from active federal service in 2008, Colonel Moore worked at as a member of the faculty at the School of Nursing, University of Texas at El Paso. She also telecommuted as a government contractor for the Defense Center for Excellence for Psychological Health and Traumatic Brain Injury. She maintains her passion for history by serving as the Army Nurse Corps Association Historian and volunteering as a citizen archivist for the Theodore Roosevelt Center, Dickinson State University.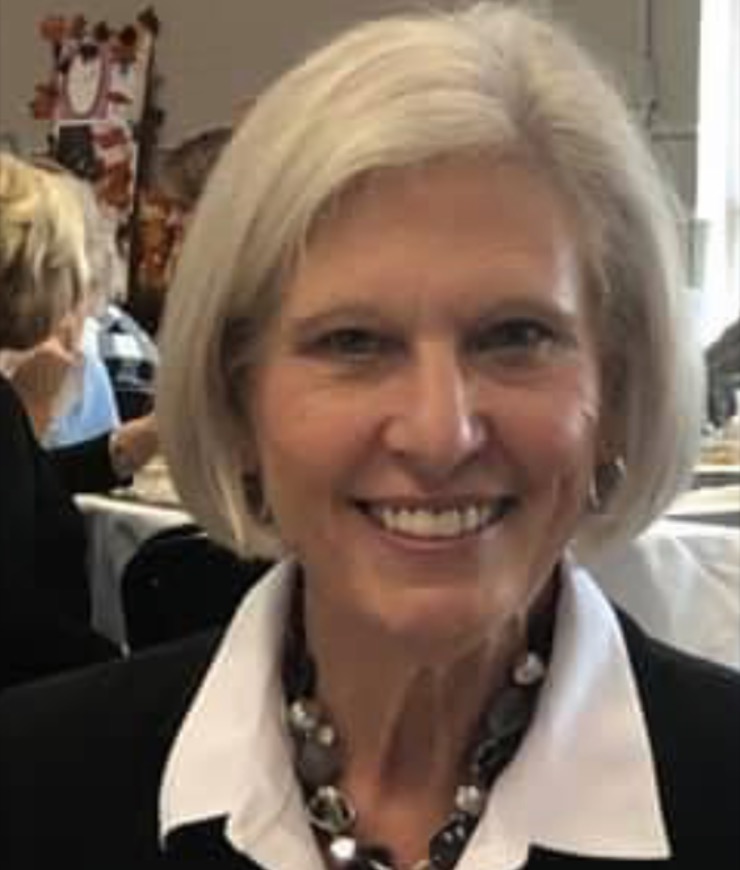 Nancy M. Broermann
Cincinnati Ohio
Nancy Broermann graduated from the University of Cincinnati and while raising her two children, taught in various grade schools in Ohio, Illinois and Texas. She always loved history and genealogy and in 2009 became an archivist for the Ursuline Sisters of Cincinnati. There she discovered that one of her high school teachers wrote the first biography about Maria Longworth Storer. With the support of the Sisters and their community, Broermann created a series of events to showcase the life of Maria. In 2013 she received a call from Constance J. Moore who asked, "Who is this Maria Longworth Storer who keeps showing up in President Theodore Roosevelts letters?" This was the beginning of our quest to discover more about this remarkable woman and after years of researching together, our book was published on Maria's birthday, March 20, 2019.
""I have read many historical biographies, but I can't remember one that has ever made me chuckle like this one did. As history, this book is so thoroughly supported by facts that the footnotes deserve a companion tome of their own. As the life account of an amazing woman, this book is an extraordinary delight! Painstaking aligned and cross-referenced with the events of the time, it tells Maria's story faithfully, from her privileged childhood to her philosophical search, from her warm connections to society here and abroad, to those she shared with political leaders of the day. It includes her lifelong investment of time and energy in art, in business, in her family and friends and, wherever she went, in good works that touched those in need in a most practical way. And yet, I couldn't stop shaking my head with glee as her indefatigable determination persisted through censure and condescension. Maria's sparkling personality peppers these pages like fireflies at dusk. A remarkable book, I highly recommend it to all those who face slings and arrows while trying to make a difference.."
Lyn O'Brien
"Recently I perused a newly published biography; one that chronicles the amazing life and times of Cincinnatian, Maria Longworth Storer. Two authors, Constance J. Moore and Nancy M. Broermann, produced this scholarly opus. An intriguing volume, it is set in the era defined by the turn of the Twentieth century and it traces Storer's life as a mega-activist in many diverse settings from Cincinnati, Ohio, to Central and Southern Europe, with many stops along the way. Storer's accomplished life was driven by a myriad of goals and ambitions such as her dedication to a fast paced life of philanthropy, her personal contributions to the world of fine arts, her talent as a piano virtuoso, her prolific authorship for publication, her expertise as a potter, her dedication to things diplomatic, and her dabbling in matters normally the purview of the topmost hierarchy of the Catholic Church. Maria also wrangled and interacted with political figures such as Presidents Teddy Roosevelt and President William Howard Taft and a host of other dignitaries. Moore and Broermann's impressive book has much to teach and entertain students and aficionados of history, women's issues and other societal and cultural topics. Their exhaustive research, book organization, and photographs bring to life the story of a remarkable teacher and her impact upon the social activism of her time.

"
Dr. Mary T. Sarnecky, PhD
"It is hard to believe that Maria Longworth Storer isn't a household name, given her significance in American history. She was an important female artist, leader, and entrepreneur, not only the first woman in the US to found and run a large manufacturing company, but also having a role on the world political stage. Constance J. Moore and Nancy M. Broermann should be commended for "unearthing" Maria. This is a wonderful and important book—filled with spot-on research and clear, well-written prose. Readers will love getting to know this complex, brilliant woman and the world she inhabited. Bravo!"

Bob Batchelor, Ph.D., author, Rookwood: The Rediscovery and Revival of an American Icon and The Bourbon King: The Life and Crimes of George Remus, Prohibition's Evil Genius

Please contact us if you have commments or questions about our book.